BEFORE YOU GO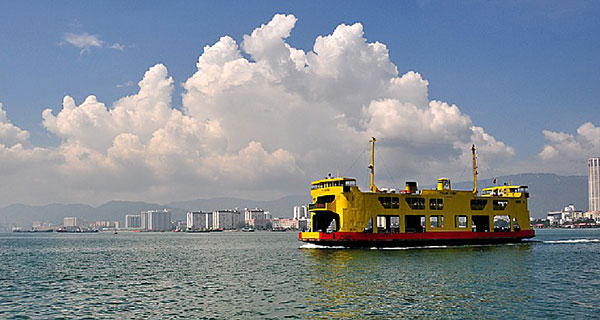 Penang Island is a 15 to 20-minute ferry ride from mainland Penang on the Malaysian Peninsula. There are two bridges connecting the island to the mainland, namely Penang Bridge and the Second Penang Bridge (Sultan Abdul Halim Mu'Adzam Shah Bridge). Penang International Airport sees incoming flights from many international destinations, such as China, Hong Kong, Singapore, Thailand, Indonesia, Taiwan and Vietnam.
Langkawi Island is a 2-hour-45-minute ferry ride away, or a short 35-minute flight. Malaysia's capital Kuala Lumpur is a 50-minute flight away, or can alternatively be reached by a 4-hour train or car ride.
Holiday Outfit
As Penang has a tropical climate, it is advisable to wear cool clothing. It is usually sunny, but the heat is moderate and still comfortable to walk around outdoors. Shopping malls and restaurants are equipped with air-conditioning so you may want to carry along a light cover-up. If you are attending a formal function, a western-style suit or a batik shirt for men is permissible. To be safe, check with your host before the event. It is a requirement to dress modestly when visiting places of worship. Mosques will often prepare appropriate cover-ups for tourists. Shoes should also be removed when entering places of worship.
Travel Tips
Have a small umbrella on hand when you're planning outdoor activities, and always carry a bottle of water to keep hydrated amidst all that excitement. Do keep in mind that it is not advisable to drink tap water directly.
The Malaysian Immigration laws require that every person entering Malaysia must possess a valid passport with more than six (6) months validity from the date of entry into Malaysia, so do check your passport before you plan your travels.
Fares for visitors
In Penang, quite a number of attractions offer subsidised fare for local Malaysians. Visitors may notice the word "MyKad" stated on some price boards. MyKad refers to the Malaysian national identity card, where statements stating "Price for MyKad holders" refers to prices applicable to Malaysian nationals. Entrance fees and fares are usually obviously displayed to avoid confusion.
In the occasion where prices are not stated, do remember to check before proceeding.
Tipping Culture
Service charges are already included in places such as hotels and restaurants, so additional tipping is not required. You may tip as a gesture of expressing your appreciation when hospitable treatment or help is received.
Police / Ambulance - 999 or 112 from a mobile phone
Fire and Rescue Department - 994 or 112 from a mobile phone
Civil Defence – 991